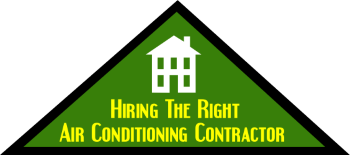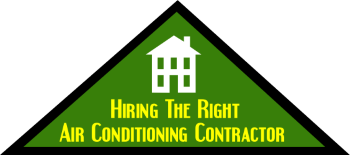 Optimal efficiency is the goal for anyone with an HVAC system. An HVAC unit operating at minimum efficiency can cost the home owner money all year round! The article you're about to read is composed of multiple tips to keep your AC & Heating system operating at peak efficiency year round and how a good maintenance program can help maintain your central HVAC system which can help avoid costly repairs.
Before hiring an HVAC contractor do your due diligence first. There are several things you can do to give yourself peace of mind that the company you choose is the right one for the job:
Perform several online searches, one on the BBB Better Business Bureau, one on Yelp and a general Google search on the company name followed by "reviews" . These searches will provide you with a wealth of information about them, the number of complaints, if any, how they were handled and to see what others have said about them and if past customers were satisfied with the work they completed.
Always ask a contractor to give you a list of references as well. Make sure you call a few them up and ask a few specific questions. Ask about the quality of the work, if they were accurate with the quoted price and whether or not the work was completed on time. Another question to ask is if they felt that they were given competitive pricing for the repair or install. Is does not hurt to ask if they would use them again and if they would refer to friends or family, based on their experience.
Before you make your final decision to hire a contractor to do any work on your HVAC, be sure to get a written estimate which has a breakdown or itemized costs listed. This will ensure that when comparing one air conditioning repair contractor to another you are comparing apples to apples.
You should always the AC/heating contractor if they have any specials or coupons as well for your particular work.
If an AC Repair contractor has video reviews that may help as well and be sure to check other online websites like, Angie's List and Home Advisor because they give very detailed information which can ease the pain of making the final decision or who to hire.
You should also let your family and friends know about the great deal you received and any discounts that are possible via ENERGY STAR. There's can be a lot of potential savings when purchasing a new system, so why keep this good news all to yourself.
Sometimes, it can be difficult to determine if your HVAC system can be fixed or if it needs to be replaced. If your energy bills have been too high, it may pay to have it replaced. If your HVAC system frequently breaks down and is always turning on or off on its own, it is time to call an experienced HVAC contractor.
Other things to keep in mind about your home HVAC system are:
In order to be thrifty with cooling your home, turn the temperature up at night or while out for an extended period of time, you'll find that you're saving money on your utility bills by keeping the thermostat a little higher in the summer and a little lower in the winter.
Once every three to six months you should be sure to change the air filter of your HVAC system. Neglecting to do so can cause dust particles to clog the air ducts. In turn, your system will not work properly and you will find your electric bill going way up. It's worth spending the time to clean the filters. Also many homes have two units, so make sure you change all of the system filters at the same time.
An investment in a smart thermostat is going to save you money. You can program it to turn off and on at certain temperatures or times, allowing you to ensure that your air conditioner or heater isn't running when it doesn't need to be, saving you additional utility bill costs.
A good air conditioning/Heating maintenance program that provides bi-annual service checks for your systems can ward off many of the little things that can go wrong like low Freon or a clogged condensation line.
When you are looking for a good Air Conditioning Repair Contractor to perform service on your HVAC system, look for a company that stands behind their work. If your compressor or condenser is being repaired, this is especially important. Repairs to these two components can be extremely expensive, so you want to make sure that the manufacturer has a great warranty and that the contractor will warranty their work as well.
Installing a whole-house fan, attic roof fan or gable fan can cool your home without the use of air conditioning or make your air conditioner run less and be more efficient. It blows out all of the hot air which collects in your attic, and this air flow draws in cooler air from the outside. It can also draw cooler air upstairs if your house has a basement as well.
Hopefully by reading this article, you have gained a solid understanding of what things you can do to hire a HVAC contractor with confidence and some points to help keep your system running efficiently and in top operating order. Regular maintenance will make sure your energy costs are lower over the long haul. As a homeowner, proper HVAC system maintenance will always help you lower your energy bills.
Click here to See Our Coupons & Specials